by Deb Quantock McCarey
Photos/Video courtesy of Kevin McCarey
In my seemingly endless pursuit to pitch in as a volunteer at one more green place in Chicago, yesterday I landed in a seat (7 hour shift) "co-womaning" the Info Desk at the 2013 Chicago Flower and Garden Show at Navy Pier, which culminates today, running from 10 AM to 6 PM.
Essentially, the essence of this community service gig was to answer patron's queries about growing, caring for and maintaining plants in their home gardens. So I fielded a question about the perils of growing garlic in the spring, and commiserated with a guy about the raccoon population that was growing in his garden, which was located next to a cornfield. But most folks just wanted to dig into the show's free seminars and such, so I mostly referred them here: http://urbanext.illinois.edu/hort/. It's a compendium of garden info, and of course, the group I was representing.
What the day grew into for me was hours and hours of enthusiastically directing flower folk and their families to the bathrooms, booths and yes, several way cool garden "habitats" on display in the vacuous Navy Pier showroom which had been transformed into a demonstration garden, of sorts.
So, because my butt was planted near the show's entrance for countless hours, or so it seemed at the time, I sent Kevin out with his iPhone and clip on wide angle lens, http://www.olloclip.com/product/?gclid=CO_674v6g7YCFY4WMgodIGAAoA), and his video camera to bring me back some flowers in bloom.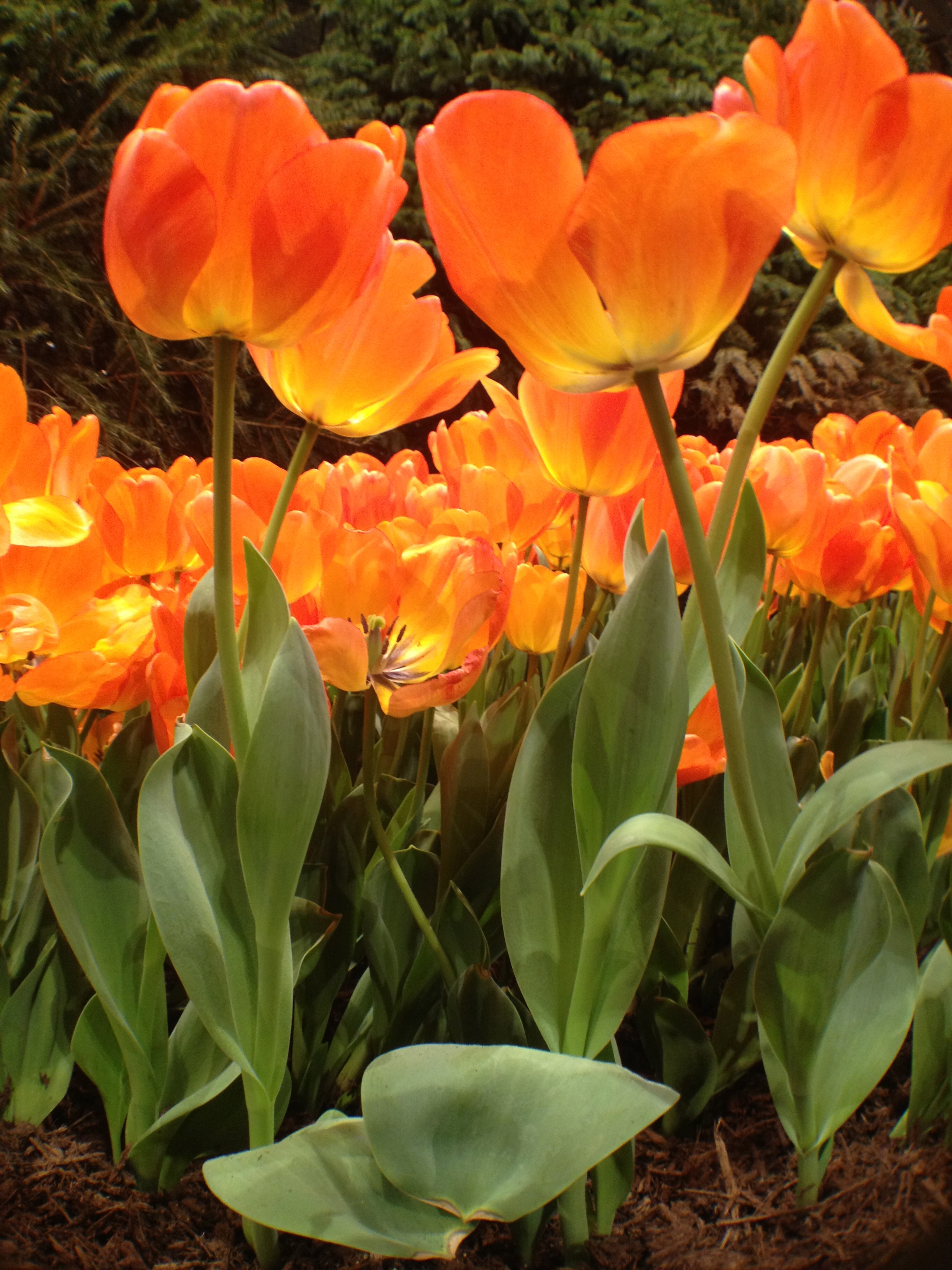 He did stay on target for a while, and even talked to a few patrons who for fun were walking around the show with flowerpots on their heads. But then he put down roots at the Flower and Garden Show's "Insect Zoo." Of course, it was crawling with very big, beneficial bugs (plus a vermicomposting demo), thanks to the efforts of the University of Illinois Extension's volunteer corps of Master Gardeners, of which, BTW, I am one.
Well, teaching kids about these beneficial creepy crawlers was what I had hoped to do yesterday, but being an arachnophobe, I still don't do tarantulas. However, these "brave" gardening buds do
.